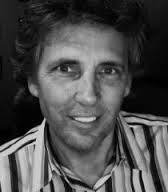 Scott Wilson (born 1948) is an American voice actor, best known for being the second person to voice Chuck E. Cheese. He voiced the character from 1983 to 1993.
Wilson joined CEC in 1978, becoming the voice of Mr. Munch. In 1984, Wilson replaced Joe Spano as Pasqually. In 1983, during the production of the unreleased holiday special The Christmas That Almost Wasn't, Wilson took over the role of Chuck E. Cheese from John Widelock due to Widelock's inability to sing. In 1986, Wilson briefly voiced Jasper T. Jowls, making him one of only two people to voice every main male character in the band the only other person to do so was Duncan Brannan.
In 1993, Wilson left CEC, and his main roles were given to Duncan Brannan. Wilson has stated that if he were given the chance to provide voice acting for CEC again, he would happily do so.[1]
Characters