Tux Chuck
is the second iteration of
Chuck E. Cheese
. His era began in 1990 with the onset of Concept Unification, a project that would truly merge CEC with its rival company: Showbiz Pizza Inc. The design was first tested in 1989, and became official by early 1990.
"Tux", as he is referred to by fans, took a drastic turn from the earlier, harsher Chuck E. Cheese character. He now wore a tuxedo and white three-fingered gloves (similar to the walkaround version of Mickey Mouse) as opposed to the familiar red vest, and had a much more snappy, upbeat personality. The band itself, now known as Munch's Make Believe Band, really adopted the whole band dynamic at this point. This era was during the boom era in the 90's, and though it was short lived, it is arguably one of the most iconic and remembered eras.
In 1993, Showbiz Pizza Time Inc. redesigned Chuck E. Cheese to compete with new family entertainment center Discovery Zone, which resulted in "Tux" being phased out as the primary design and replaced by a new design, "Cool Chuck". By 1997, the design was no longer being used; nevertheless, the "Tux" design was still used in restaurant decor, and "Tux" walkaround costumes were still used in circulation as alternate costumes up through 2004, when CEC Entertainment, Inc. (the renamed Showbiz Pizza Time) retired the design completely at the onset of Phase 4.
Physical Description
Edit
Tux Chuck was a gray-furred mouse that wore a black tuxedo with gold or yellow lapels and a matching cummerbund over a white dress shirt with one or two black or white buttons and a large red bow tie tied around the neck. He also wore long black pants and black and white loafer shoes (the latter two not being shown in the animatronic versions of the character). Like his previous incarnation, the character had long, rat-like whiskers, although they were removed by 1992. Chuck E. Cheese retained his signature red and yellow derby hat.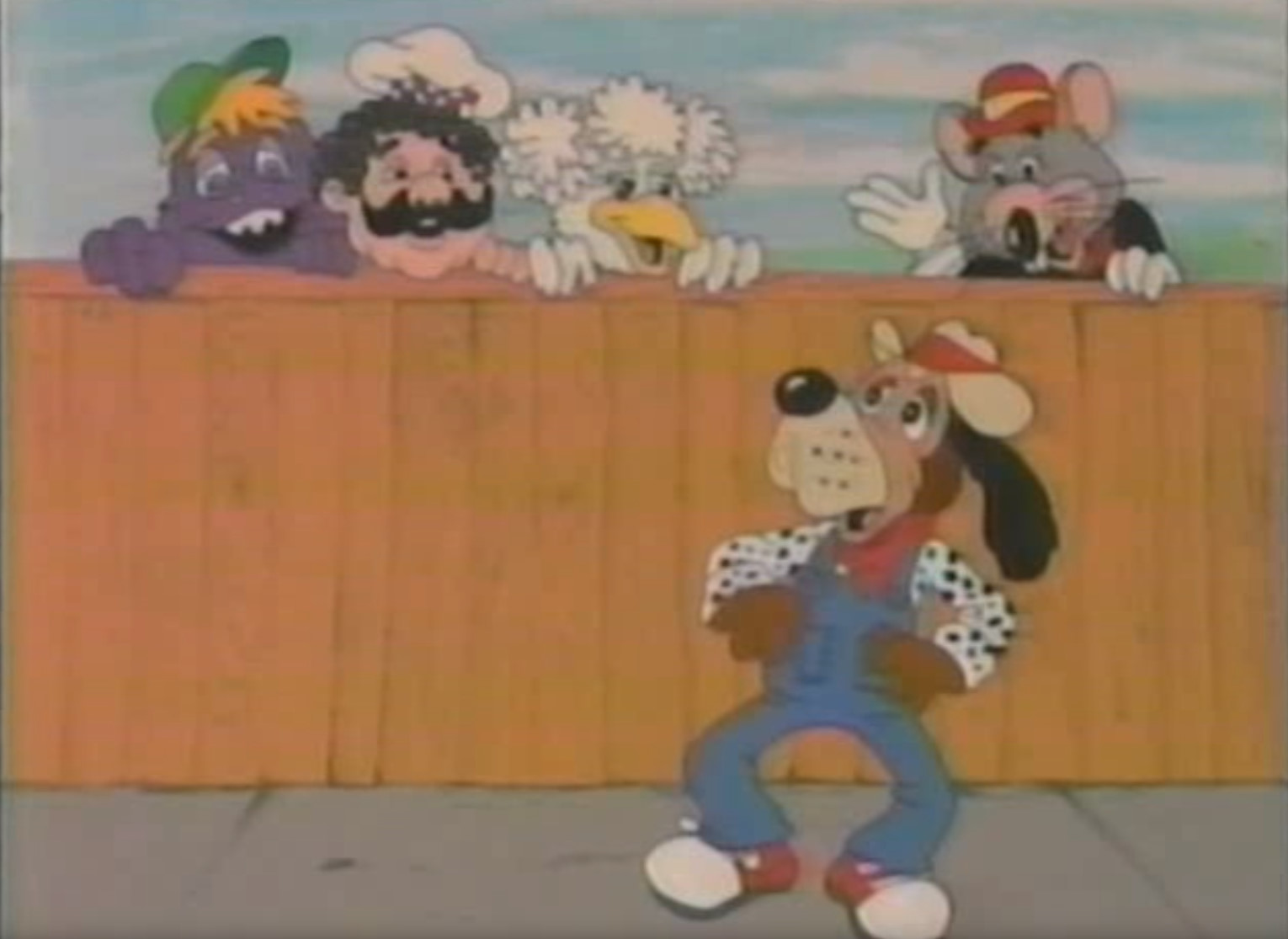 Community content is available under
CC-BY-SA
unless otherwise noted.